Backupify Converter™ - Convert Backupify to Outlook
What is Backupify?
Backupify is widely used cloud based backup solution which helps you to backup your online accounts data routinely as it is an online service and it works without human intervention & automatically so there is no need to backup your online data manually. "Backupify" has endow with a better intellect to set your mind at rest about your vital e-mails, credentials, documents and email data which can be get back quickly & by far through slight or no crash or impact to your business.
When & Why We Need Backupify?
The leading issue with data & records loss on Cloud/Google Apps platforms lies inside the severe quandaries of human fault or error. As we all are human beings and we all are not perfect and always dealing with the important data deletion issues due to our own mistakes like incorrect clicks, mistakenly deletion of data and many analogous state of affairs. On this awfully grounds when we need to backup our data, so that in such cases we can reuse our backup data again. Backupify is one of the most famous backup solution as its simple, reliable as well as cost-effective solutions.

When & Why We Need Backupify Converter™?
Backupify Converter help you transfer online data backup in Outlook

Now if you are hypothesize that what to do with your Backupify emails and how you can shift your Backupify in Outlook so you can take a trial tour of our "SoftLay Backupify Converter" as it will let you completely transfer you backed up online emails data which you have create using Backupify into Outlook directly without any loss of your emails data. If you are using Backupify Converter then there is no chance of second thought to not to try the trial edition of our software also it will force you to go though the licensed version.
Important Note: Backupify creates online emails backup into MBOX file and if you have that online backup MBOX file having your emails and you want to transfer Backupify emails in Outlook then our "Backupify Converter" will be the best option and right tool for you.
"Backupify Converter" provides you many options to save your Backupify emails into several file formats.
You can convert Backupify emails in Outlook mail format as well many of other emails clients file formats such as Windows Live Mail, Mac OS X Tiger Mail, and Windows Mail and Microsoft Outlook Messages format. You can transfer Backupify online data into below file formats.
Convert Backupify in Outlook (.PST) file format.
Export Backupify in Windows Live Mail (.EML) file format.
Transfer online data backup into (.EMLX) file format of Mac OS X Tiger mail.
Import Backupify data into Windows Mail (.EML) file format.
Migrate Backupify to Outlook (.MSG) individual messages format.
Move Backupify to Outlook Express (.EML) file format also.
Features in Line - Backupify to Outlook Tool
Here are some features of our Backupify Converter Tool to know how software work and what is the use of our software. Using our software you can easily migrate Thunderbird Mail MBOX to Outlook, Mac Mail MBOX to Outlook, Evolution Mail MBOX to PST, Entourage Mail MBOX to Outlook & Eudora Mail MBX backup emails into Outlook PST.

Safe & Secure Utility
Our Backupify Converter is a safe and secure tool which let you securely transfer entire emails data backup files which has been created using Backupify into Outlook.



Converts Emails in Batches
This Backupify to Outlook Tool will easily export your multiple MBOX files of Backupify togther in one click of mouse. Software supports batch migration of multiple MBOX/MBX files.



Easy to Handle & Easy to Use
Our MBOX Backupify to Outlook is made with very easy GUI (Graphical User Interface) which never confuse during the conversion. As its made with simple techniques, so that a begginner can also use it very easily.

Performs Automatic Conversion
Software is able to perform automatic conversion which means you just need to select your Backupify mbox files and then software will automatically transfer entire emails into Outlook PST or your desire file format.
Demo of Backupify in Outlook Converter
Backupify Converter provides you demo version with some limitation to convert Backupify emails in Outlook. So you have a choice to purchase Backupify Converter full version to completely transfer emails from Backupify to Outlook. This Backupify Converter converts Backupify MBOX file to PST file also convert Cloud backup emails to other file formats.
Our Backupify Converter performs the accurate conversion of Backupify to Outlook. Also let you transfer online backup data of emails in BULK/BATCH (multiple emails together) mode. Backupify Converter gives you the Accurate, Comprehensive, Fast & Immediate result of Backupify to Outlook conversion. Our Backupify Converter will also create a new PST file during the conversion of Backupify to Outlook.
Awards - MBOX to Outlook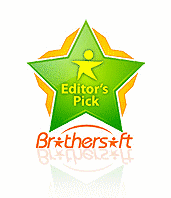 Client Testimonial

I am very thankful to you guys for such a wonderful software you created as you promised that you will provided me this Backupify Converter. I am so glad that I came to you for solution and it works really amazing & also a big thanks to your support member who helped me to come out from the Backupify to Outlook conversion problem. Thank you very much for your kind & wonderful support. Garry Cruze
Compatibility